Four star hotel on Maslovka st., Moscow.
Hospitality
Location
Moscow, Lower Maslivka 10
The total area is
4050 m2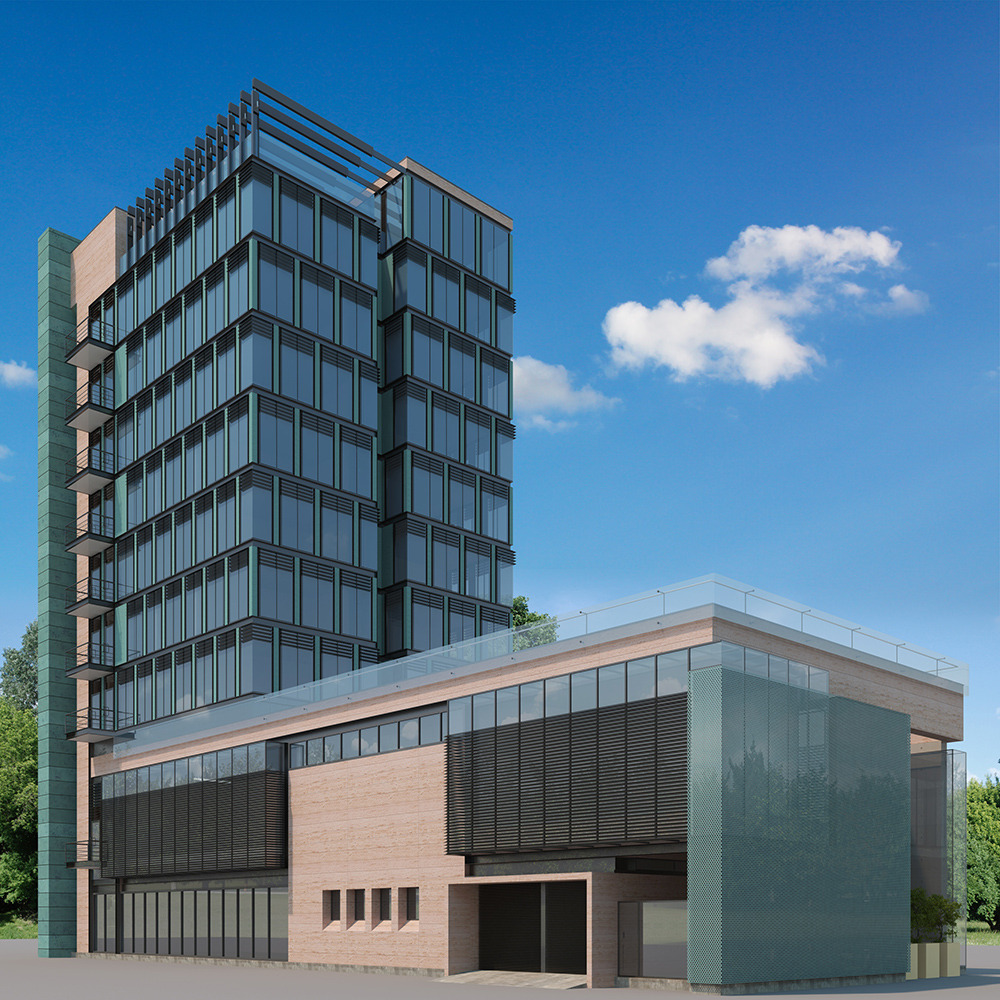 The site is located in the Savelovsky District of the Northern Administrative District and is bounded from the east by the 2 nd Nizhnemaslovskiy Lane, from the south by the Prague cinema, from the west by the red line of the technical zone and the existing park, and from the north it borders on the 1st Kwesiskaya Street. Land area of 0,125 hectares. Currently, on the site is a two-story building of a multifunctional complex to be demolished.
The compositional solution of the building's volume is simple and dictated, first of all, by the conditions of the surrounding building. In the two-storeyed stylobate, practically repeating the size of the existing shopping center building and occupying most of the site, there are entrance groups and all public areas of the hotel. Ten-storey hotel capacity, including hotel rooms, serves as a vertical accent to the composition.
The entrance group of the hotel is an arch structure 10 meters high. It simultaneously protects the main entrance from precipitation and visually cuts off from nearby buildings — the residential building and Butyrsky market, creating its own special comfortable atmosphere for the guests.